Hi! We are GGGPHOTO and together with a group of professionals we give the best service to our customers from initial contact developing a relationship of trust and friendship.
Our photography style is a mixture of photojournalism, where we will record the events as they happen, sometimes you will not notice we are there.
This will result in a greater level of spontaneity and fun. And Editorial where posed pictures and great lighting will give you outstanding images, perfect to hang in a wall as a painting would be.
We are photographers and travelers. We are migratory souls in search of everlasting images. We enjoy what we do and therefore we care about every single detail, every light, every shadow and every expression. We do not live out of the photography we live together with it. Be part of our day by day.
Our Latest Works
We shoot weddings all year round, these are the very latest weddings we've covered!
My name is Georges, I am a wedding photographer based in Punta Cana, Dominican Republic. I record marriages from my special viewing angle. Sometimes that's standing in front of you, sometimes it's on the floor and sometimes is climbing on a tree, but always creating memories with passion. I'm a story-teller not a story-maker, telling the love stories in an artistically way.
Photography is much more than a job for me. The camera helps me meet amazing couples in the world, I love it…
Since I was a child, I always had a camera in my hands, always being the photographer of my group of friends and even in my family events, I was the treasure keeper, the one that capture awesome moments in time and save them forever. It was naturally for me to transform myself into a professional of the wedding industry thanks to the help of many amazing master photographers and companies that folded me and gave me a lot of knowledge. 
Besides going to school to actually study photography, my biggest source of learning was actually working on the field. By working on a big photo company for many years on my first steps I acquired a lot of experience really fast, that only pushed me to learn more and equip myself with the best of technology…
I hope you can give me the opportunity to be part of your celebration by capturing the moments the you and you family someday will go back to and still be able to re-live the day through my pictures.
I hope we can start a great relationship like we did with many of our past clients/friends.
I'm Mili. Born and raised in Lima, Peru. I live in Punta Cana since 2010 and I am the community manager in GGGPHOTO, also sometimes I work beside Georges as a second photographer.
I'm a full time mom, social media manager, photographer, coffee lover and traveler… so I can define myself as a multitasking person. I'm behind GGGPHOTO answering your doubts, giving you some tips or recommendations, updating our social networks, thinking new ideas for our future clients…
Planning a Destination wedding is not an easy task, (believe me, we've been there !!!) here in Dominican Republic or anywhere, so I'm glad to assist you. As a past bride who got married here, I know very well how your planning could be so I'm happy to read your emails with tons of questions while I drink my coffee and set up a Skype to talk about your big day.
We call Dominican Republic our home, but we're destination photographers so we're always ready to pack our stuff and jump on a plane for an awesome wedding or any adventure. Travel + photography are our motivations… which are yours? Let's begin to know what are you expecting of your big day… we're all ears…
Our wedding packages include
As you can see, we specialise in weddings, but since we are photographers we are not only ready equipment and knowledge wise but we love to do any type of photography assignment you might need. From big or small social events, concerts, fashion, catalogs, products, etc.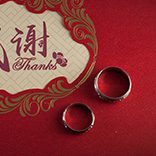 Lets get to know each other!
Two meetings to get to know you and your plans for your big day, one can be done via Skype or phone to give you a bigger idea on how your wedding is going to be and to give you some guidelines and tips for you to be prepared for your trip and the other will be done on location at least 1 or 2 days before the big event to discuss small details and time schedules.
What will we deliver?
All of your images (hundreds, sometimes thousands). These images are your originals, without any modification or edition so you can have them as negatives for future re-edition. A selection of the best images which will be fully edited by us. Our couples receive ready-to-print, high-resolution JPEG files and also a small version on low-resolution for web sharing (Facebook, e-Mail, etc).
Our extras are included!
We will create a movie made out of your pictures as a slide show presentation with the music of your preference. You will also receive a beautiful and very original USB drive to deliver the digital copies. In some services we include a private online gallery of your images to share with whoever you want.
No hidden fees
No Added expenses for travel & accommodation in Punta Cana or surrounding areas. We love to travel so please just ask for a quote for anywhere else in the world. Please drop us a line asking for a quote. We can give you more information about optional extras, including pre-wedding couples shoots, canvas, photo-books and photo-booths, etc.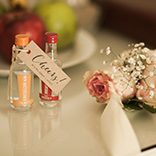 Just ask for quote on what you need and we'll be happy to give you a very quick response.
Frequently Asked Questions
MY FIANCÉ IS UNCOMFORTABLE HAVING HIS PICTURE TAKEN. HOW CAN YOU HELP HIM ON THE WEDDING DAY?
GGGPhoto
2017-09-28T15:35:52+00:00
We are all very calm and mellow people who tend to blend into the scene rather that bring attention to ourselves. That combined with our photography style will have you both used to us within the first 30 minutes of your "getting ready" time. Most couples tell us it felt like we were just one more of the gang, hanging out with everyone, or that they didn't even realized we were there at all. The only time you'll really be aware of our cameras is during the family group shots and the creative portraits, and during this time we will guide you through everything. You can just be yourselves and we will take care of the rest.
This is what we do for a living.
We hope that you have found what you were looking for on our website, we'll be honored to participate on one of the most important days of your life in the best way we know, photographing.
We want you to be 100% relaxed and well informed at the time of selecting your wedding photography service and we think it's very important to get in touch with you before your day by doing a pre-wedding shoot or a meeting via Skype. We want you to ask us all the questions you can imagine, guide you trough your day, picture in your head how things are going to happen and to hear what you have to say about your wedding plans, so we can get to know you a little better to be able to deliver the best service and pictures you can have.
Thank you!
We appreciate your visit to our website.
After reading the ABOUT US and the INFO section for basic stuff, check the F.A.Q. section. If you still have questions or enquiries, contact us and we'll be happy to get back to you promptly.
Please, check your SPAM folder if you don't hear from us in 48 hours as their is a possibility our reply to you could have ended up there.
We also travel to anywhere in the world to do events, commercial and music photography. Rates are made on individual basis.
EMAIL: INFO@GGGPHOTO.COM
PHONE: +1 809-812-2087
SKYPE: GGGPHOTO